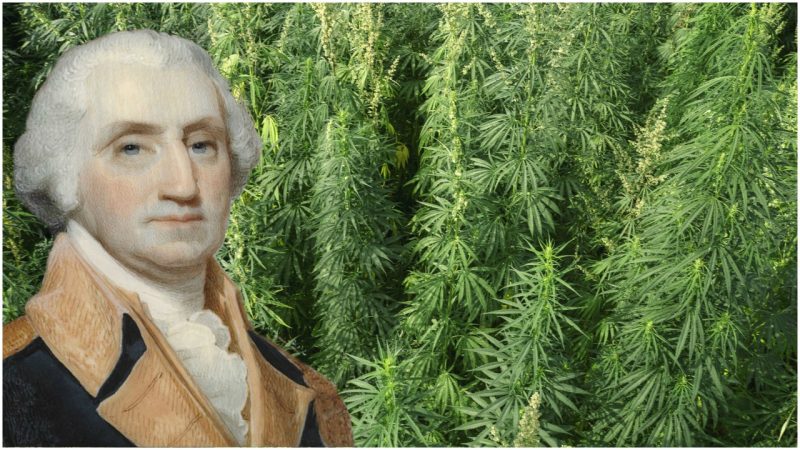 Did you know that George Washington used to grow hemp plants?
He used the fibers of the plant for rope and the canvas of sails.
But there's one thing he DIDN'T use it for.
Though perhaps he should have.
See, today, this plant has some even more incredible uses.
And if you've been paying attention for the last few years…
You've likely noticed some groundbreaking news shaking in the health and wellness industry.
In fact, the very plant GW was using to help him with his sailing has been shown to help people with:
Inflammation – research shows topical creams help to reduce inflammation caused by arthritis.
Pain – this plant has been proven to be faster and more effective in providing safe and natural aid in pain relief.
Sleep – because patients don't suffer from crippling pain anymore… they are able to get a restful night of sleep, night after night after night.
Anxiety – this plant has calming properties without any drugs involved.
Hemp plants have been talked about for decades…
There is a lot of information floating around about CBD…
But most of that is simply not true.
So to help you distinguish the lie from the truth…
Allow me to answer 3 common questions I get asked a lot.
#1. How does Cannabinoid (CBD) actually work?
---
Your body was actually designed to receive Cannabinoids…
There is a system in your body – Endocannabinoid System (ECS). It provides special
receptors for CBD to attach to so it can do its magic.
Scientists believe ECS is there to help you keep things stable in your body regardless of the outside conditions.
ECS receptors are found everywhere inside your body – brain, skin, internal organs.
Which may explain why CBD has been so powerful and effective in restoring one's health.
The cannabinoid is derived from hemp plants. There are two types of this derivative – CBD and THC.
THC is the one who gets you high…
CBD, however, is the one that helps you soothe pain, get a restful night of sleep, and stay calm whenever life gets tough.
And nano extracted oils like Royal Blend can have up to 450% better absorption rate, which means more cannabinoids absorbed and therefore are more effective.
#2. Will I get high?
---
Imagine you know a mother with two twin sons…
They may look alike but are two different people.
CBD and THC both come from the same mother plant but are completely different.
THC mostly binds with receptors in the brain.
Whereas CBD "talks" to other organs and helps them heal.
All of our Royal Blend products have less than 0.3% of THC which means there is no "High" or psychoactive effects. We're in business to help you live a healthy and full life.
Which brings me to the next question.
#3. Are these products lawful?
---
Today most of the states have approved the use of Marijuana for medical purposes.
Some states are not there yet. So you may need to familiarize yourself with the law of your state.
But when it comes to our products, because they contain less than 0.3% of THC they are 100% positively lawful.
Plus, at Royal Blend CBD we provide a variety of different products. You can find creams, oils, and edibles such as gummies.
>>See the great specials we have for you today<<
Choosing the right blend for you can be confusing, so if you have any questions, please reply to this email or give us a call and our friendly customer care team will be happy to help.
In health,
Rob