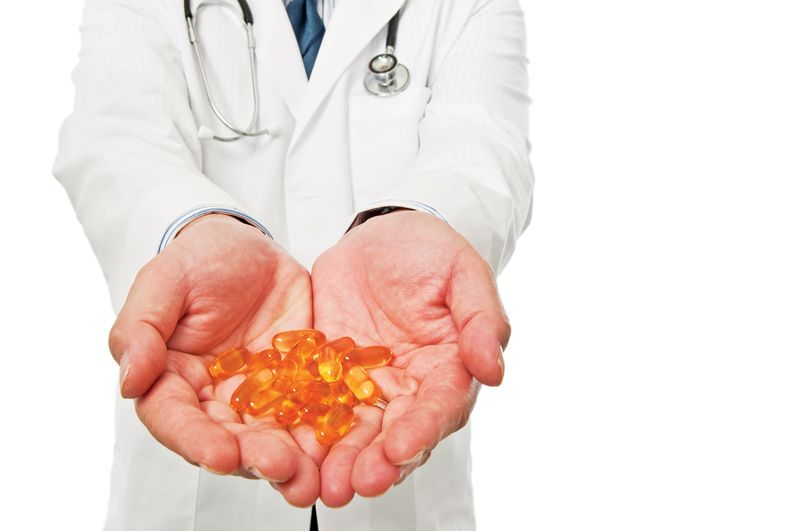 If you've ever cut your finger, I'm sure you know the drill.
Once the bleeding stops, the area around the cut becomes red and swollen — inflammation rises…
In this case, inflammation is a natural, healthy sign of your body's healing response.
See, inflammation CAN be a good thing (like when you cut your fingers)
But it also can be bad.
Bad inflammation is having a chronic condition, such as painful joints, auto-immune disease, or irritable bowel syndrome…
So now instead of inflammation working FOR your body (like with the cut), it's working against it.
The best way to handle these kind of painful bodily responses is to first consult your doctor.
But I also believe gathering your own information and asking your doctor for natural remedies, not just relying on whatever they suggest first, is a great way to be proactive about your health.
So today I wanted to share 3 research-backed natural supplements proven to soothe inflammation:
#1. Ginger
Several scientific studies show this spicy Asian root has anti-inflammatory properties.
It can also help to manage diabetes, lower cholesterol and some research even suggests it could be helpful in fighting the formation of bad cells.
I love adding ginger to my morning glass of water.
Ginger adds wonderful fresh flavor to my water.
#2. Curcumin
Curcumin is derived from turmeric.
And turmeric has been used for centuries for its anti-inflammatory properties.
Plus, it's easy to add turmeric to your diet.
But there are two things you need to know before you start adding the yellow powder to your meals.
First is the best way to gain all the benefits from this Asian spice is to use it with black pepper.
Because black pepper can increase the absorption of curcumin by as much as 20 times.
#3. CBD
Cannabinoid or CBD comes from the hemp plant. And its anti-inflammatory properties have been studied since 1940.
A study published in the European Journal of Pain showed that when CBD is applied to the skin, it can soothe the inflammation caused by joint pain.
While this study used an animal model, hundreds of thousands of people over 60 have been using CBD to help them get faster pain relief.
Natural CBD supplements are also the simplest one to use and the fastest one to act compared to other research proved health supplements.
Especially CBD Oil, like this one
All you have to do is to add 1-2 droplets under your tongue.
Hold it there for 30 seconds, swallow, and you'll begin feeling the pain subsiding shortly after.
It's also easy to store and you can take it as needed.
So if you're looking for a faster way to relieve daily pain…
Or you keep forgetting to add ginger to your water…
Or perhaps you simply don't like the taste of turmeric…
Then click here to add CBD oil to your arsenal of research-backed natural pain remedies.
Rob